We are a professional producer of elliptical tubes semi-circle tubes, arch tubes, triangle tubes, hexagon tubes and other cross section tubes on request,which contains the welded and seamless with various materials and thousands of different sizes.
Embosal's elliptical steel tubing Product is aesthetically pleasing to the eye and is ideal for architecture applications, as well as for cosmetic applications such as in car parking ,canopy structure Mall.
We manufacture elliptical steel tubing in a wide range of sizes including 120x60x3.2mm to 500x250x16mm thickness. Elliptical tubing can be produced in a variety of materials .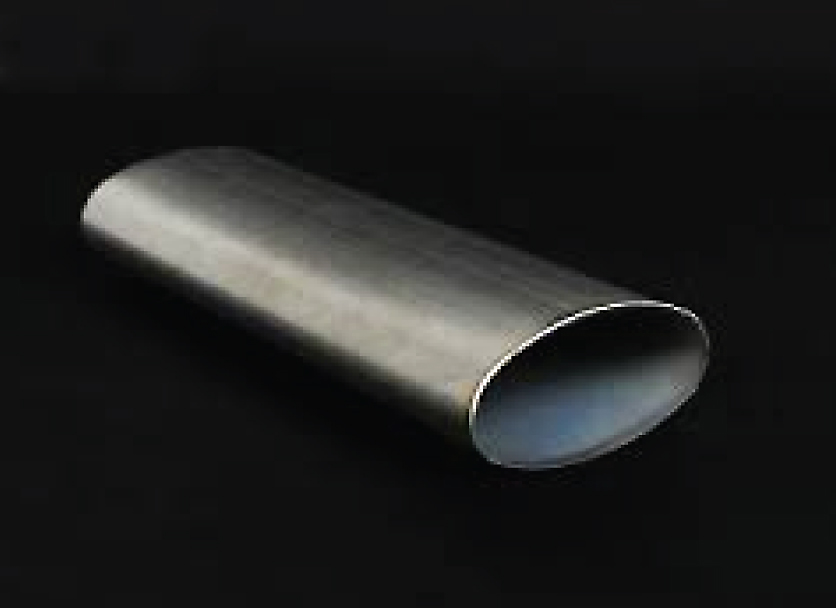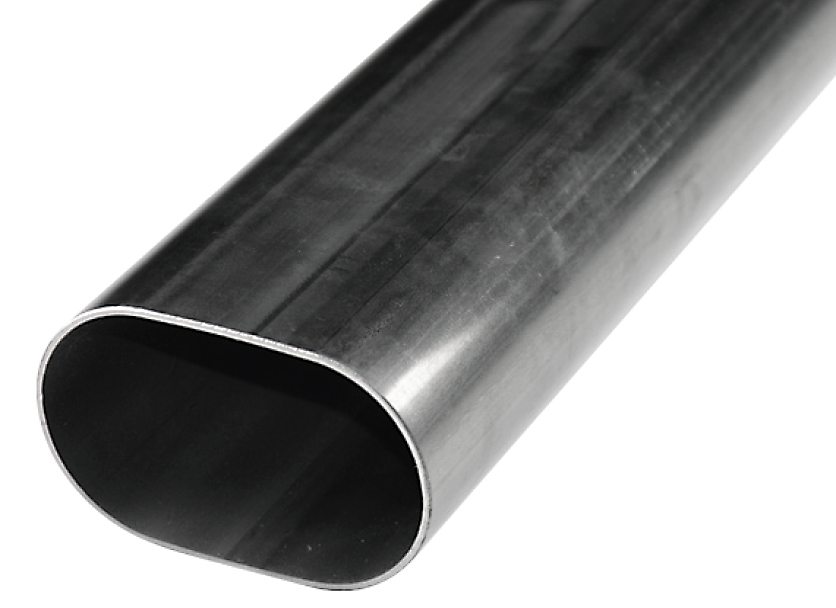 We can also produce the oval tube in various types of steel including hot rolled and cold rolled.
Oval steel tube design is aesthetically pleasing for applications in structural and architectural includingfitness equipments.
STRONGER : When used on its preferential axis, gauge per gauge, the oval is stronger than traditional round tubing.
ECONOMICAL: Increased strength means lighter gauges can be used, which translates into cost savings for you.
FABRICATION: The flat side on an oval eliminates the need for coping or wall flattening when welding. Sections can be joined directly to the flat side, reducing fabrication costs.
IMPROVED APPEARANCE: The oval shape provides a fresh look for more contemporary styling
Conical Pipes/Tapered Pipes are manufactured from high grade quality material. It is used in a number of structural, mechanical and automotive industries. We offer this pipes in various sizes and material specifications. Further the offered pipes  can be customized according to customers' requirements Conical pipe is used in a multitude of applications  where strength, appearance, ease of fabrication,  resistance to torsion, and maximum strength to weight ratio are required.
Some typical uses for Conical Pipe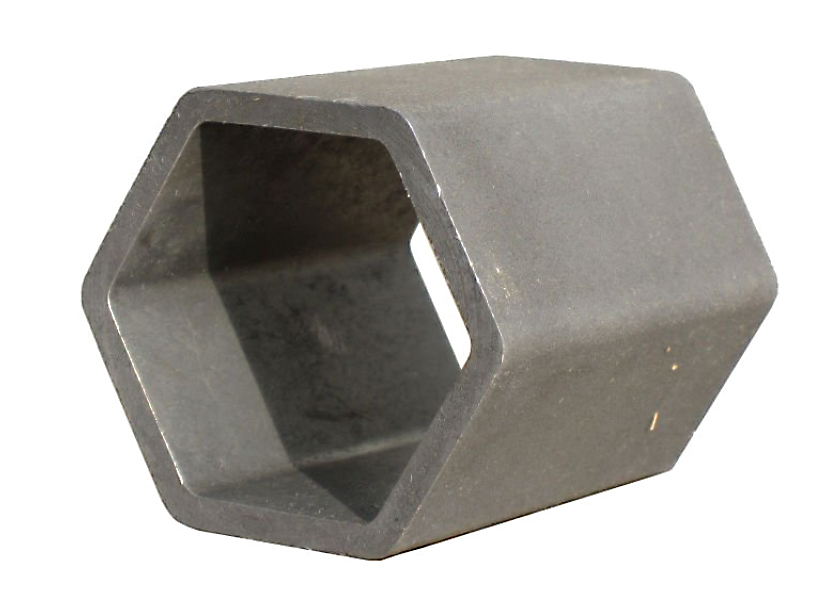 Hexagonal shape steel comes in a variety of sizes, and normally specified by width across the flat of hexagon.it is normally cold worked materials .
Hexagonal can be used for a wide variety of mechanical applications. It may be used either statically or dynamically. I's close tolerances, good finish, and dense structure make it ideal for parts such as structural support and parts, frames, racks, trailer beds and trailer components, structural components and supports for buildings, bridges, and highways, conveyors, machine parts, guides, and supports,
safety and deck rails, sign posts, athletic equipment, ornamental usages and a wide range of applications in industrial, construction, automotive, appliance,
furniture and agricultural industries.
Triangular shapes steel comes in a variety of sizes, and normally it is used in house hold , kitchenware , structural components, bracing supports, industrial
and construction industries