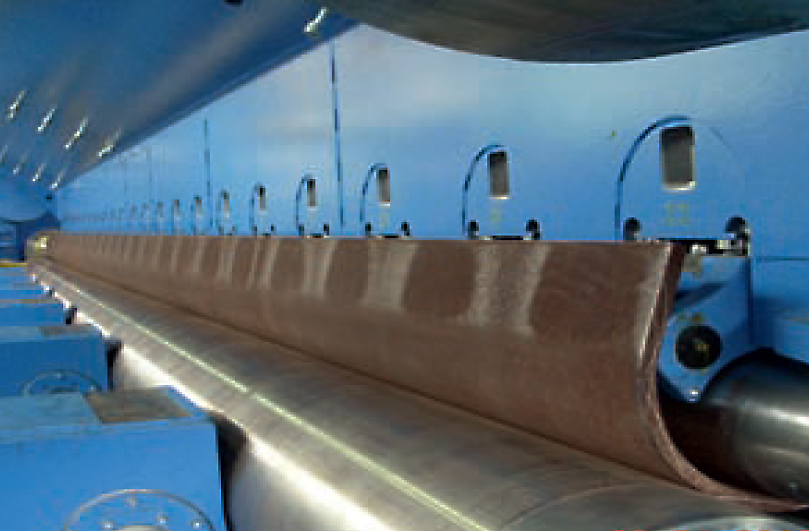 LSAW PIPE MAnufacturing Process
Production machines are the key factor to the quality of the pipes which need to be produced.
All parameters, which must confirm to the relevant standards, are set here. Based on their physical requirements and the factors which influence the process, there are three production steps which have a main influence on the pipe quality:
As a general contractor for turnkey pipe mill solutions, Embosal offers all key machines as in-house products. Therefore all critical sections of the Embosl pipe mill process are produced from one source.
A number of interacting operations are part of the overall pipe mill process.
Plate edge milling ,plate edge crimping , JCO forming ,tack welding , ID/OD welding ,calibration are producing by the professional manufacturer of large diameter equipment .All are adopt first class design and manufacturing technologies internationally with automatic control systems . All NDT are performed by online testing equipment and it is prestigious in the field of steel pipe manufacturing.
The welding of the pipes is one of the most demanding production steps within the pipe mill. It is done in three steps:
The open pipe will be fed through hydraulically controlled cage for proper alignment of the edges and Continuous root welding. To weld the pipe without offset and with homogeneous seam are the main Quality criteria within this process. Additional to the pipe assembling, the root weld serves as backing for the following internal welding. Simultaneous closing, transporting and seam tracking of the pipe as well As controlling the welding parameters are run by an easy to-use CNC system. The integrated digital Weld Control and laser tracking systems ensure high and reproducible pipe quality
Internal and external welding
Both internal and external welding is carried out by stationary multi-wire submerged arc welding, while the pipe is transported on a carriage. For internal welding, the multiple wire welding head is mounted at the end of a self-supporting boom in which the supply for wires and flux are integrated. For external welding, these components are fitted onto a gantry with a height adjustable operator platform. The speed of the pipe carriages is precisely controlled to match the welding parameters.
The flux supply and recovery system, as well as the electrical grounding system, are integral parts of all welding stations. Depending on the required output, two or more internal and external welding stations are integrated into the production line.
International Standard for LSAW Pipes
The inspection stations include all process steps, in which the pipe is inspected as required by the different international standards.
EN 10210-1 hot finished structural hollow sections of non alloy and fine grain steels
EN 10219-1 cold formed welded structural hollow sections of non alloy and fine grain steels